If you do a quick Google image search for "light painting," you will be returned with photos like the ones shown here: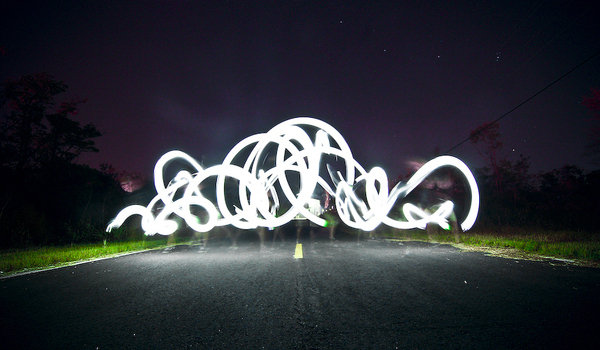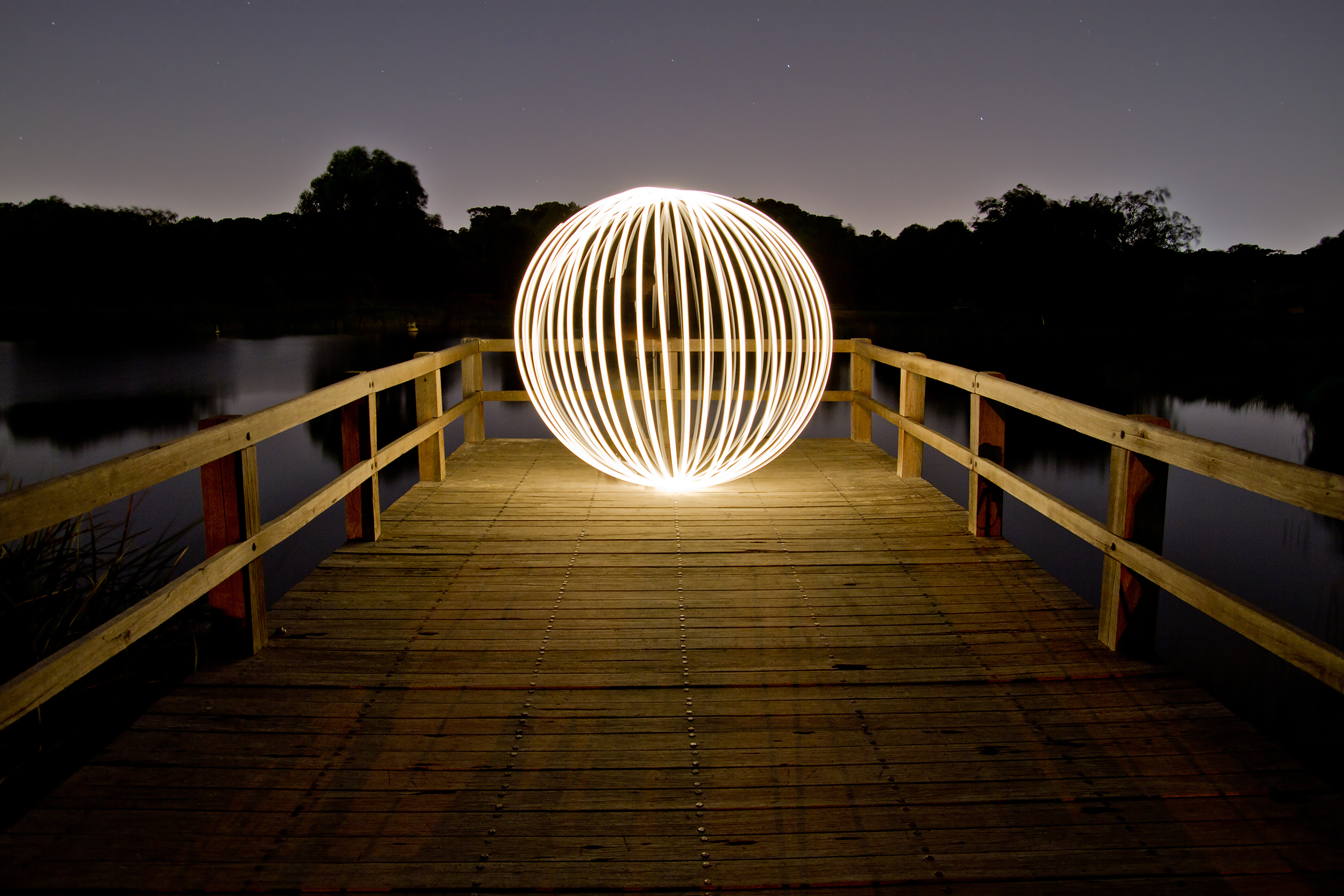 And yes, these are a popular form of light painting done by photographers who move flashlights or sparklers quickly in the dark to create these effects. However, if you want to create a still life that looks as though it was painted by the Dutch Masters, you need to spend a few days with Harold Ross in his studio at his home near Lancaster, PA.
With a small flashlight diffused with a pvc pipe elbow, Harold can make old oil cans and a rusted gear look like a work of art. After setting up a scene in the studio, Harold turns off the lights, and then "paints" light onto each element in the setup, creating a number of camera captures until each section of the scene is lit in such a way that reflective objects end up with a soft glow and textured surfaces have depth and dimension. Once all of the captures are made, Harold uses Photoshop to layer individually lit elements onto a base image of the overall scene. The resulting final image is bathed with light in such a way that each element has a sheen or a patina or a texture that just cannot be created in any other way except perhaps with oil paint. Harold just happens to paint with light.
For my experience this past weekend, I brought items from home that meant something to me: an anniversary clock from family friend; a ceramic bowl with old jewelry; and, a photo of my great grandmother and great aunt, taken around 1900. Harold and I borrowed the vanity from the guest room in his house, and then arranged the elements until we were happy with the composition. Then we worked in the dark, lighting each element, using a small flashlight or a light panel and a diffuser. That took up all of Saturday.
Sunday, we took all of the captures and layered them onto the base image, using the highlight from one capture or the diffused light from another. The clock in my final image took about 15 separate captures to properly light the face, the balls, the columns, the finials, the base, and finally the dome.
I will admit that this was my second visit to Harold's studio. The first time, last January, I was in a group workshop, and I chose a much simpler image, using items from his extensive collection of bottles, vessels, tables or stands, and background fabrics. That is the photo you can see here on the left. Because I had some experience, Harold allowed me to do a more complex image, and this time, instruction was one-on-one.
I am so pleased with this final image, which you can see below. I will display it with pride in my home, and some prints may find their way to my relatives for Christmas.
This time, I promised Harold that I will return home and practice right away, so that I don't forget the skills I learned this weekend. I plan to do many more light paintings, hoping to perfect my technique.
Check out Harold's website and subscribe to his blog. Be prepared to fall in love with light painted images -- you can't help but do so when you see Harold's work -- and hopefully, in the future, mine, too!
"Life Through My Lens" is a travel/photography blog written by Cam Miller, copyright 2013
******************************************
Email: [email protected] net
Website: camscamerashots.zenfolio.com
Twitter: @camscamerashots